Los Angeles Multiple Myeloma Rounds
Recorded On: 08/06/2020
Amrita Krishnan (Moderator)
Equally driven as a clinician and researcher, Amrita Krishnan, M.D., was instrumental in bringing successful transplant therapy to HIV patients with lymphoma, when many believed such patients were too weak to tolerate the procedure.
"We have patients who had been told to get their affairs in order," she says. "Years later, they are still here."

Dr. Krishnan now directs the Judy and Bernard Briskin Center for Multiple Myeloma Research at City of Hope, seeking to make gains in one of the most rapidly changing areas in cancer research.

A key member of the City of Hope team since 1996, Dr. Krishnan trained at Albany Medical College and served as a clinical fellow at Harvard Medical School.
$i++ ?>
Sarah Larson
Sarah Larson, MD specializes in Medicine, Hematology and Oncology. She is affiliated with the Ronald Reagan UCLA Medical Center in Santa Monica. She completed fellowships in Hematology & Medical Oncology at University of Chicago Pritzker School of Medicine from 2010-2011, and at UCLA School of Medicine from 2011-2013. Dr. Larson's clinical interests include bone marrow transplant, lymphoma, and multiple myeloma.
$i++ ?>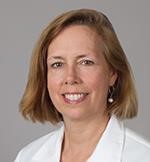 Ann Mohrbacher
Ann Mohrbacher, MD, a graduate of Harvard Medical School, is a devoted educator, researcher and medical practitioner. Dr. Mohrbacher has several hematology related research interests and activities, including bone marrow transplantation, and has received thousands of dollars in research grants. She has been published in a number of medical journals and has been invited to lecture on topics including Radioimmunotherapy of non-Hodgkin's lymphoma and B-cell targeted therapy of rheumatoid arthritis. Dr. Mohrbacher is a member of the Southern California Lymphoma Group and currently belongs to a number of university related committees, such as the Post-Graduate Education Committee and the Clinical Investigations Committee.
$i++ ?>
Robert Vescio (Moderator)
Robert A. Vescio, MD is the Director of the Multiple Myeloma and Amyloidosis Program at the Cedars-Sinai Comprehensive Cancer Center in Los Angeles, California. He is also an Associate Professor of Medicine at the University of California, Los Angeles (UCLA), School of Medicine. He is board certified in both medical oncology and hematology.
Dr. Vescio received his medical degree from the University of California, San Diego (UCSD) Medical School. He completed his internship and residency at the UCSD Medical Center and his fellowship in hematology-oncology at the University of California, Los Angeles (UCLA) Medical Center. He has received numerous awards including being cited as one of America's Top Doctors for Cancer repetitively over the past ten years. Dr. Vescio has special expertise in multiple myeloma and amyloidosis. His research interests also include related conditions, such as monoclonal gammopathy of undetermined significance (MGUS), and Waldenstrom's macroglobulinemia. His research has been both clinical and laboratory based. His laboratory work has led to an improved understanding of multiple myeloma etiology and pathogenesis. Dr. Vescio's clinical work has centered upon the use of conventional, high-dose chemotherapy (autologous transplantation) and more recently the use of novel and immunotherapeutic approaches for these diseases. He has served as a principal investigator in numerous clinical trials often leading to approval of new drug agents for the treatment of multiple myeloma.
Dr Vescio has published numerous book chapters and over 80 articles in peer-reviewed journals, including Blood, Science, Bone Marrow Transplantation, Lancet, Journal of Clinical Oncology and the Proceedings of the National Academy of Science. He is frequent lecturer providing education and sharing his expertise with other hematologists and oncologists about the latest therapies for multiple myeloma and amyloidosis throughout the country.
$i++ ?>
Components visible upon registration.